Bullet Resistant
Our Bullet Resistant Security Laminate, available in frost and tint, offers our highest level of protection against the most severe impact threats, such as those from bombs, severe weather, and shootings.
Bullet Resistant Laminate for Your Structure
Our bullet resistant laminate can help prevent most common bullets from penetrating through the glass when shot. We are rated NIJ Level 2 and UL Level 7
Bullet resistant glass has become a more necessary product due to an increase of gun violence in today's society.  Having bullet-resistant glass can protect you from serious bodily injury or potentially save your life as well as the life of others.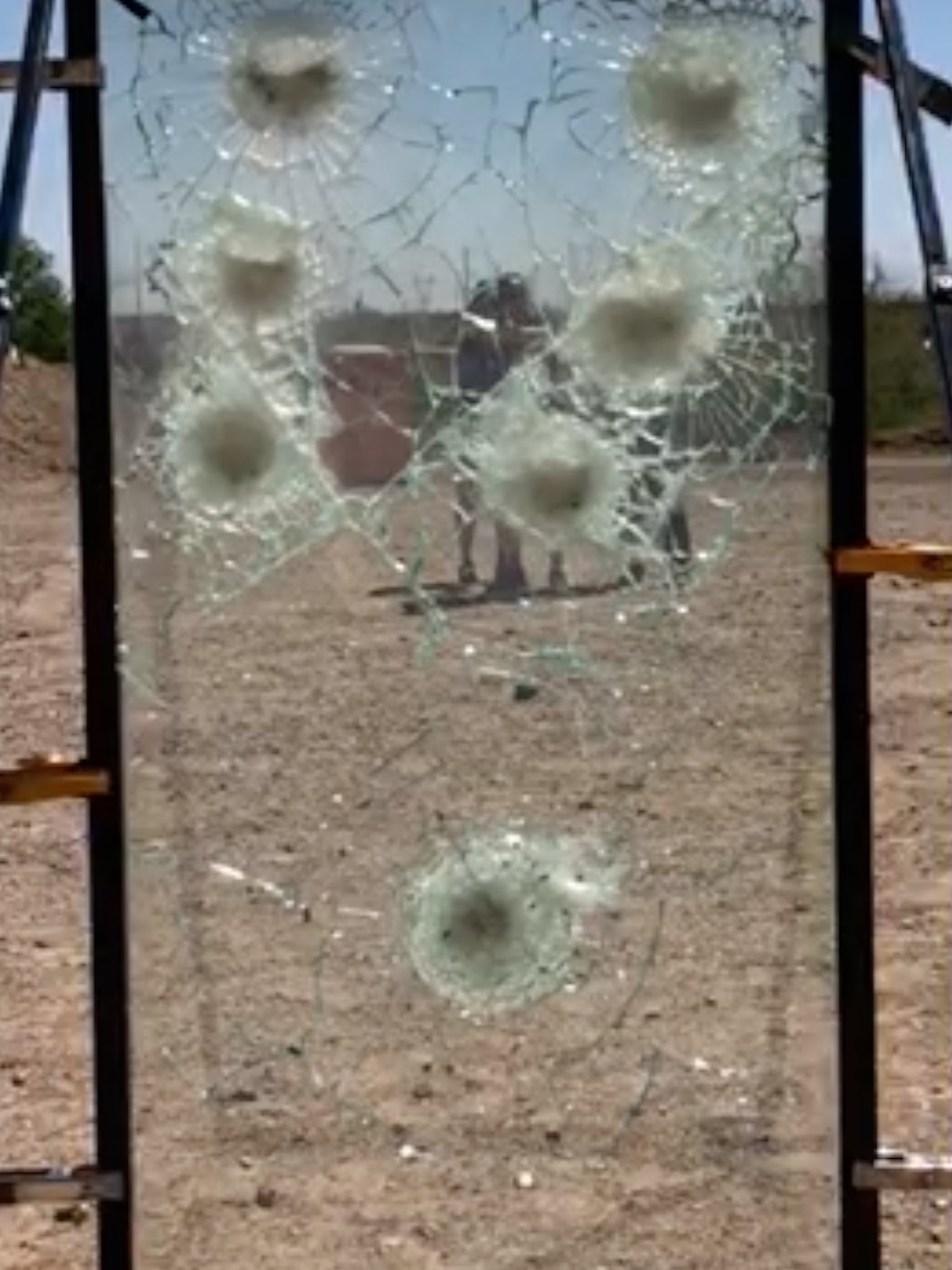 Bullet Resistant Laminate for Your Security​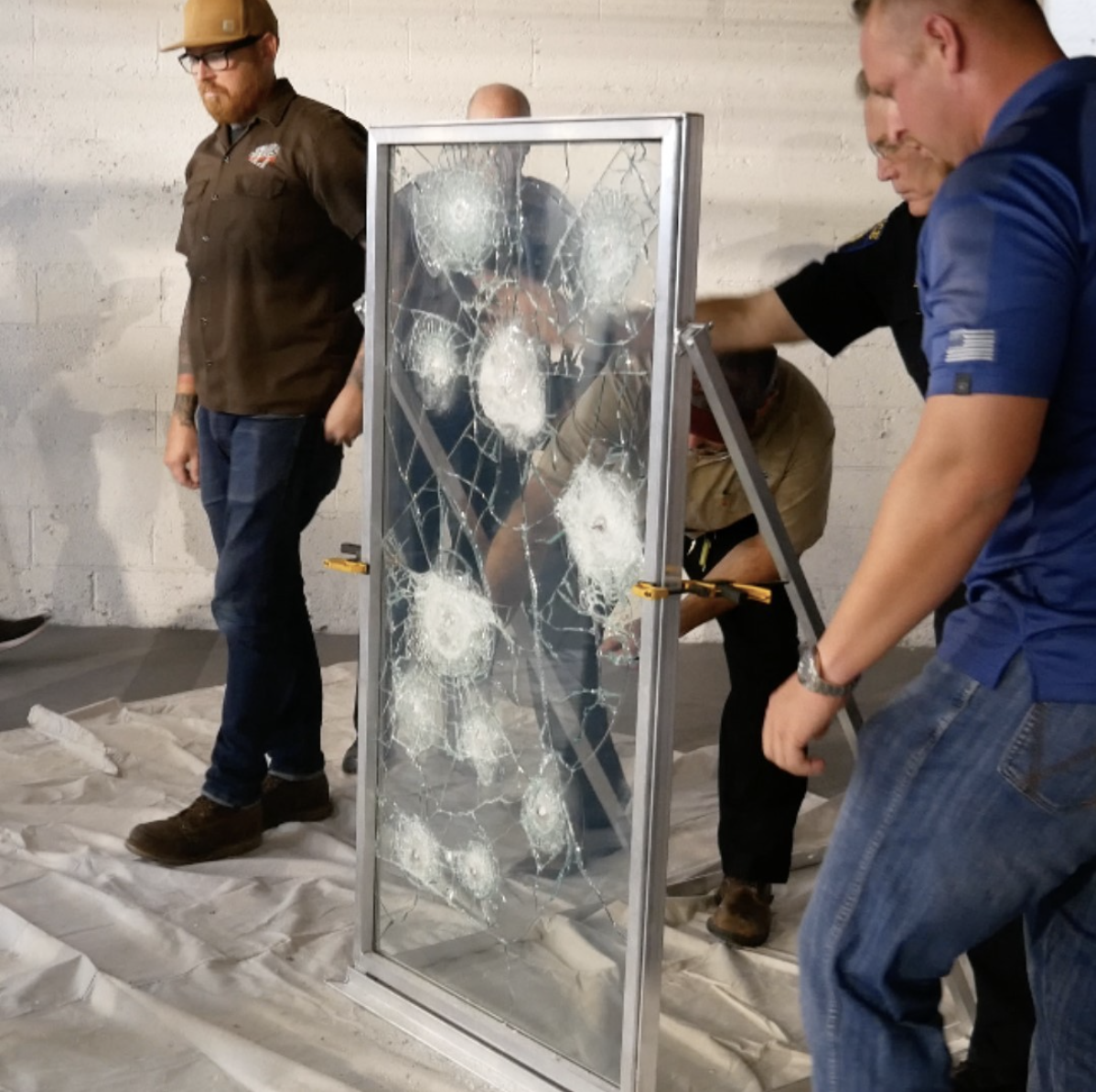 Safe Haven Defense has helped to increase the safety of many types of establishments with our bullet resistant laminate. The laminate acts as an anti-burglar solution for your home and business safety.
Installing this product is an effective way to make your home more resistant to break-ins. Though there is a wide range of laminated glass products out there, our bullet-resistant laminate is your best choice for security.
Protection Level:
Exigent Protection​
#UpArmor Existing Windows, don't spend unnecessarily to retrofit new glass!
Break Strength starting at
Thickness: Dependent upon Threat Level
Plies: varies​
UV Rejection: 99%
IR Rejection: 59%​​
Total Solar Energy Rejection (non tint): 20%​
Peel Strength: 6 psi​
Superior Bullet Resistance​
Forced Entry Resistance​
Scratch-Resistant Coating​
Severe Storm Protection​
Superior Blast Resistance​
Energy Savings​
ANSI Z97.1 – Bldg Glaze Material​
CPSC 16 CFR 1201 – Impact Test​
NIJ – Bullet Resistance – 3rd Party​
UL752 – Bullet Resistance – 3rd Party
GSA Explosive Test – GSA – TS01-2003​
UL972 – Burglary Protection​
Flame Spread – ASTM E-84​
*Third party certifications sent upon request​
Bullet Resistant Laminate is Highly Effective
Some of us may be aware of the different resistance types for bulletproof glass. One might want to check what level of attack their doors and windows are vulnerable to before deciding on the type of laminate glass to purchase.
Probably not strictly a safety matter, but still, a reason to consider installing this product in your home is to avoid burglars gaining access to your homes or offices in your absence.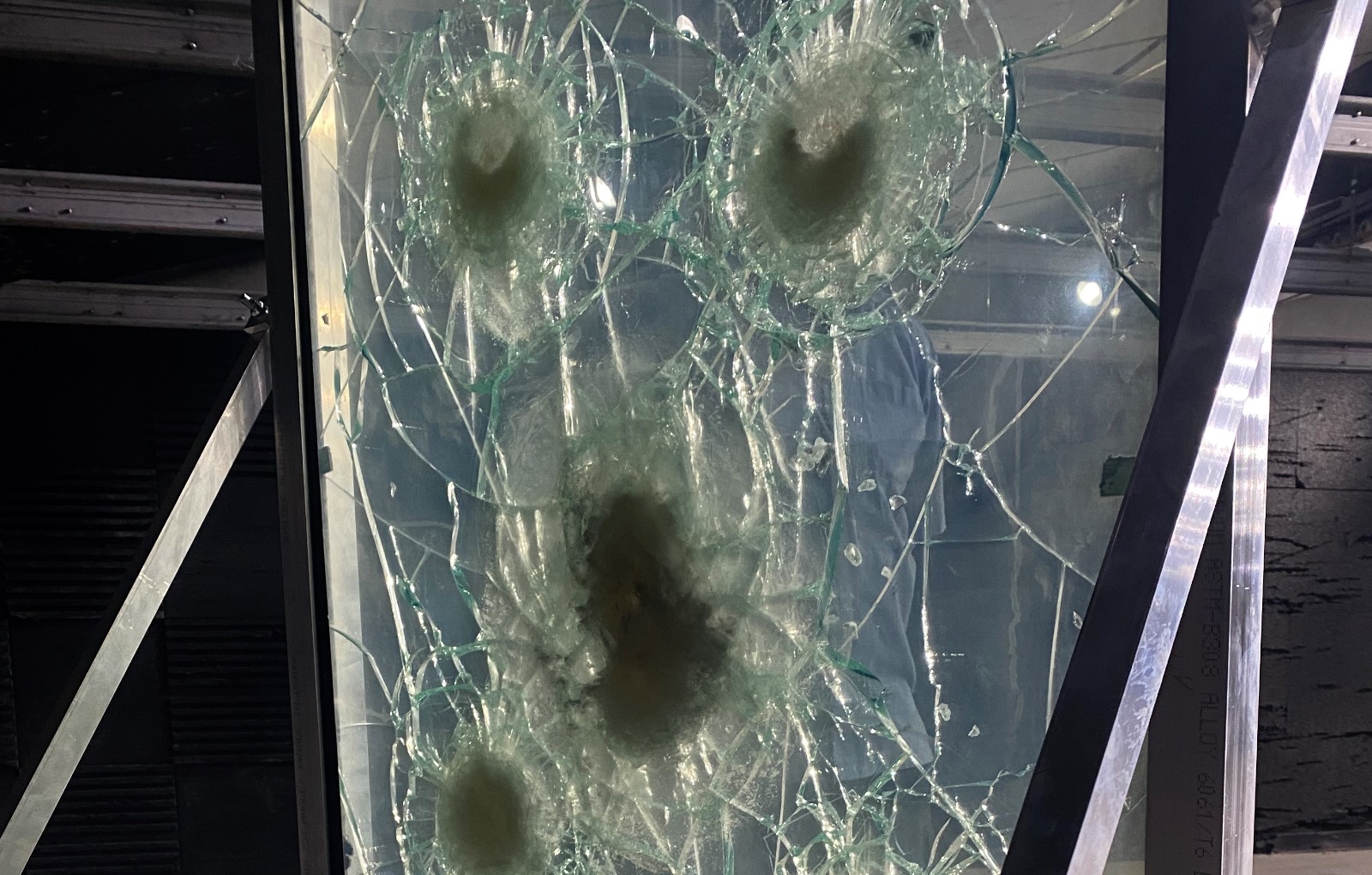 Benefits of Bullet Resistant Laminate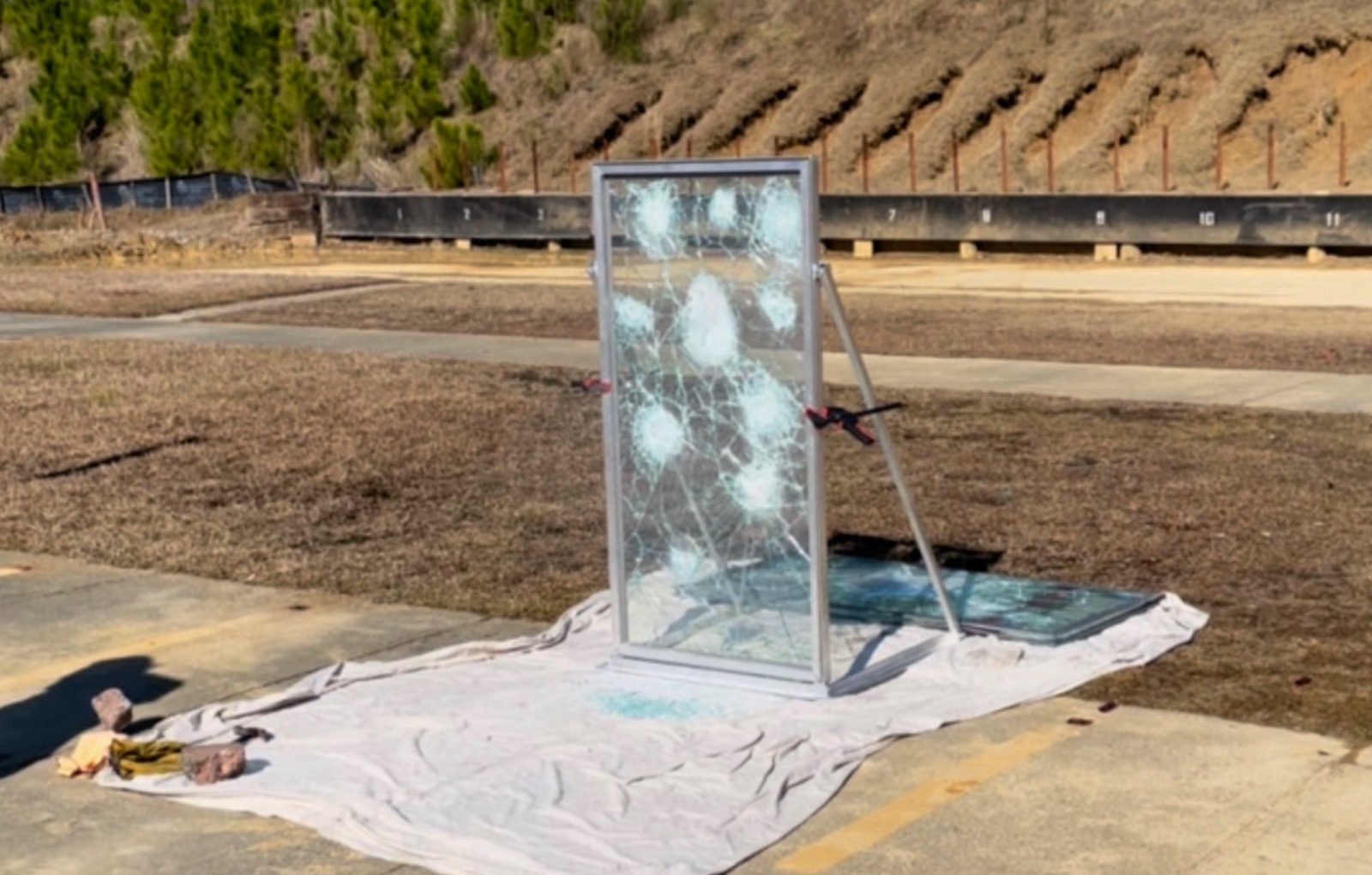 A common reason to consider having laminated glass installed in your business or home is to prevent a potential armed threat, but sometimes some other uses may occur.
The use of our laminate can significantly contribute to your safety, security and sustain the building for further use in case of an armed threat or natural disaster.
Let's take a look at the major benefits of this product.
Bullet Resistant Laminate Gives an Aesthetic Look
With your existing glass treated with our laminates, you won't need to sacrifice those simple window and door frames to keep your home safe.
Our security laminates work to maintain its bright aesthetic look while protecting your family, employees and property.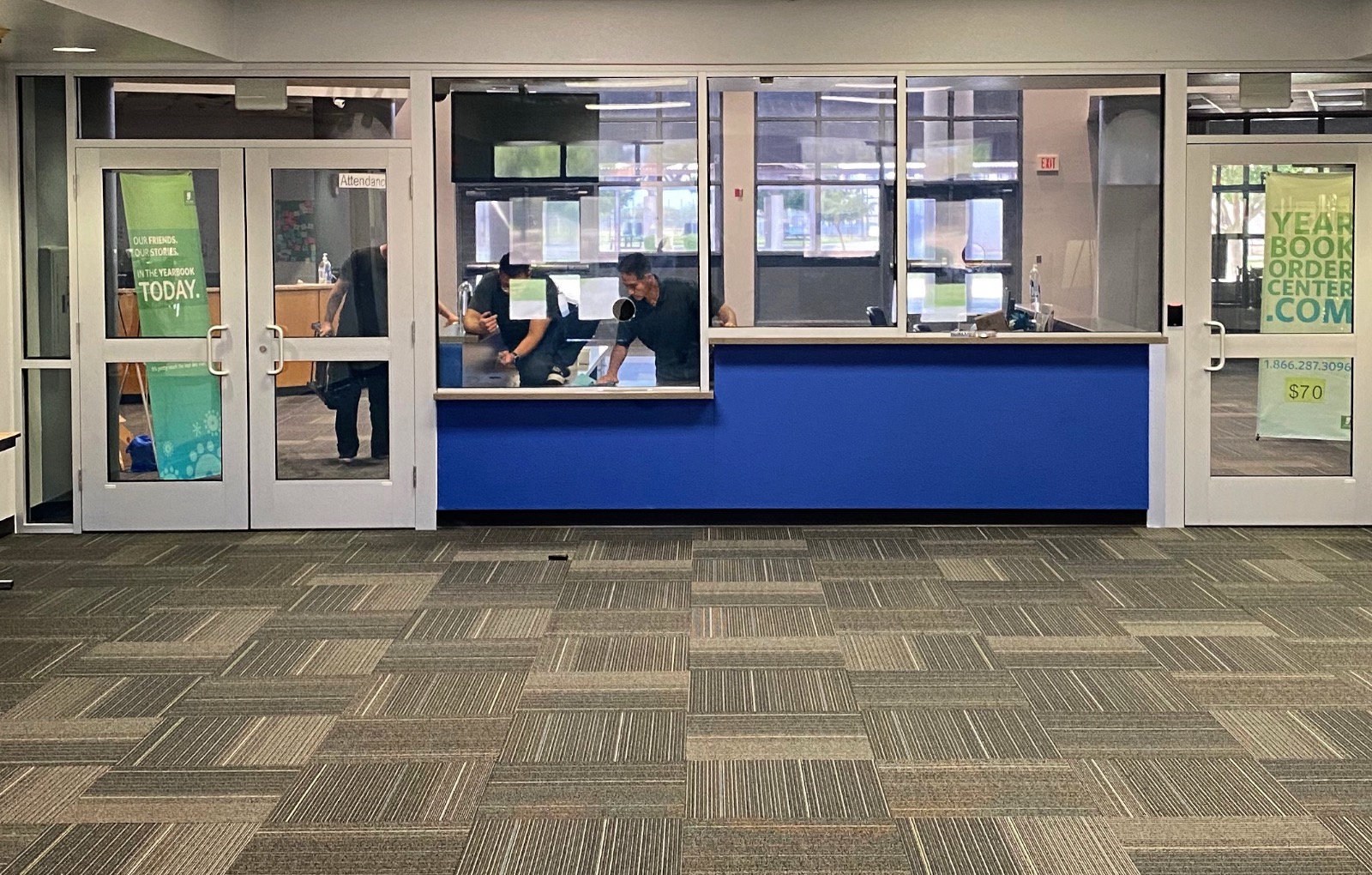 Who Is The Bullet Resistant Laminate Made For?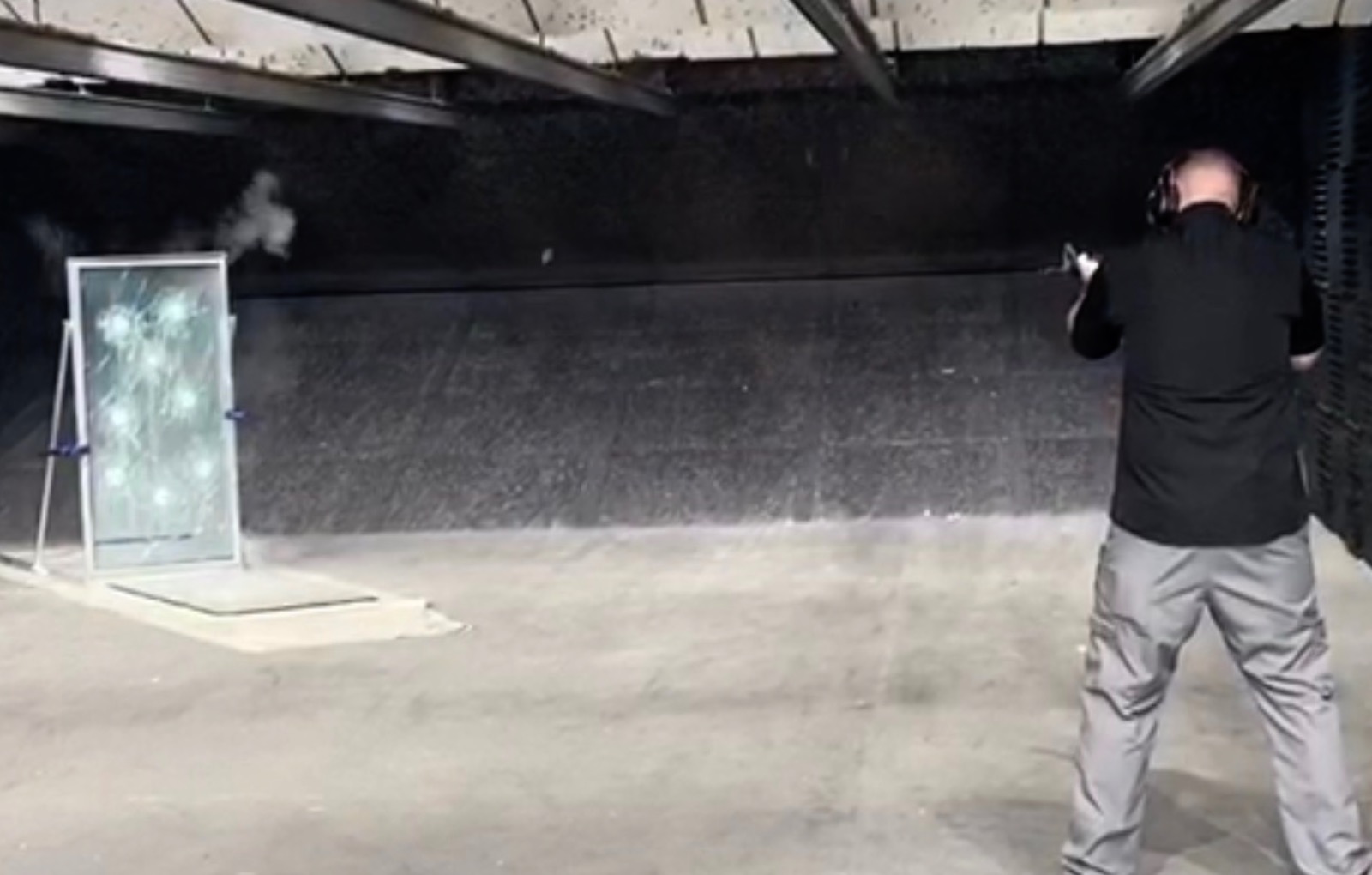 The Bullet Resistant Laminate glass is environmentally friendly. Every home and business owner has full access to making this product available for the safety of their family and workers. Your home and business deserve sound security against bullets and violent weather conditions.
To learn more contact one of our licensed representatives
Get a bullet-resistant laminate glass now!
Our Safe Haven Defense glass laminate is designed for any business, company, home, or location that needs state-of-the-art glass laminate protection, including:
Federal and State Buildings
Civic Buildings
SCHOOLS
RELIGOUS INSTITUTIONS
Police Protection
Auto Protection
start working with us today