Mike grew up in the Safety and Security world. His father owned a private investigative business that also offered, security (both uniformed and plain clothes), interrogations, and much more.
This later transformed into a pre-employment background and criminal history company. We were the first and most detailed Security Camera install and monitoring company in our area, something we still offer to this day. We also owned an armored truck business among other things.
The biggest key that makes Mike want to work with Safe Haven Defense is the ability to help protect people. The products protect more than just the people, it helps protect products which help make peoples livelihoods possible.
Mike wants to help ensure people feel safe no matter where they go, from school, to the bank, to the store, everywhere.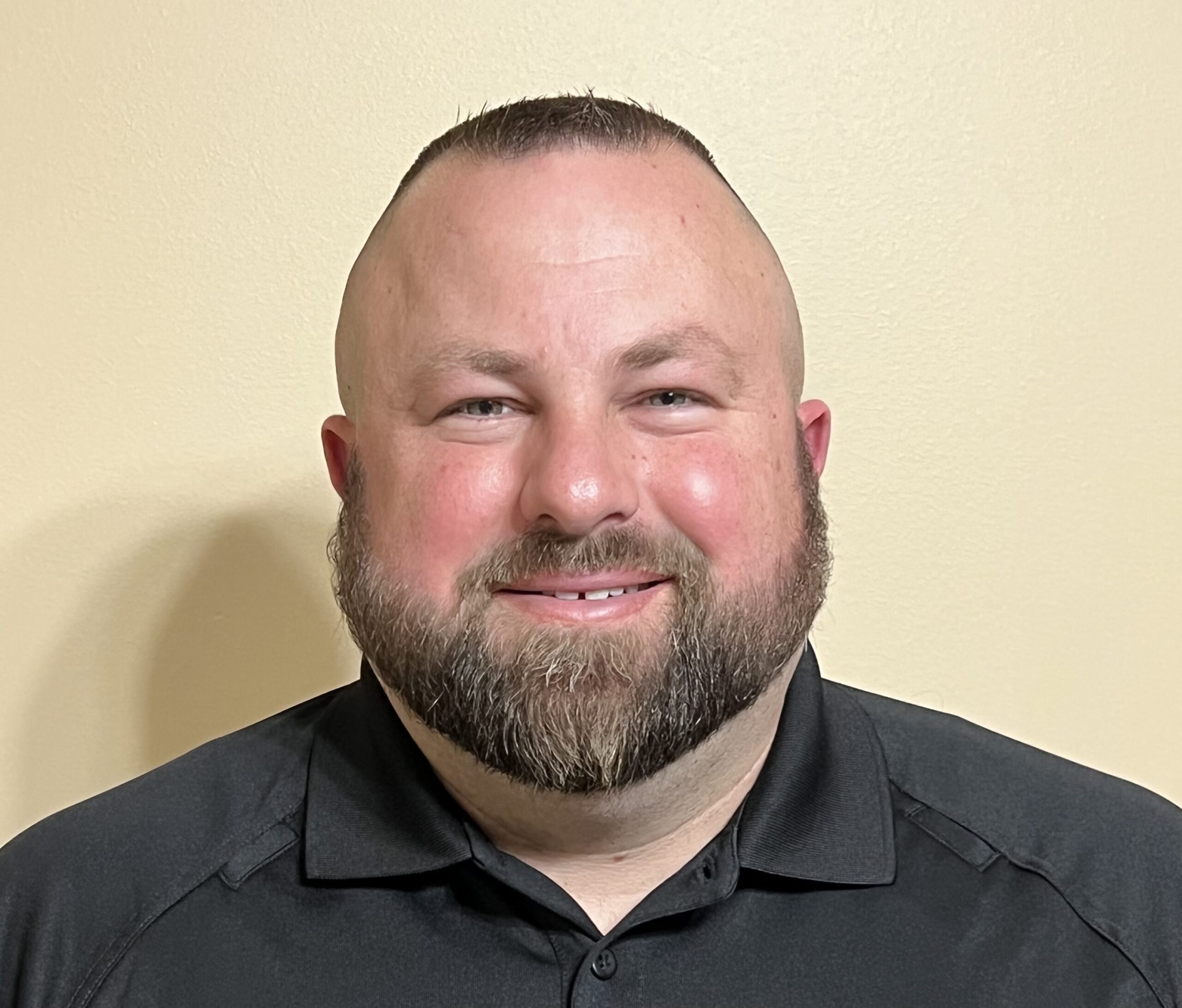 #UpArmor Existing Windows, don't spend unnecessarily to retrofit new glass!
Ackley, IA
Adair, IA
Adel, IA
Afton, IA
Agency, IA
Ainsworth, IA
Akron, IA
Albert City, IA
Albia, IA
Albion, IA
Alburnett, IA
Alden, IA
Algona, IA
Alleman, IA
Allerton, IA
Allison, IA
Alta Vista, IA
Alta, IA
Alton, IA
Altoona, IA
Ames, IA
Anamosa, IA
Andrew, IA
Anita, IA
Ankeny, IA
Anthon, IA
Aplington, IA
Arcadia, IA
Arlington, IA
Armstrong, IA
Arnolds Park, IA
Arthur, IA
Ashton, IA
Atalissa, IA
Atkins, IA
Atlantic, IA
Auburn, IA
Audubon, IA
Aurelia, IA
Avoca, IA
Ayrshire, IA
Badger, IA
Bagley, IA
Bancroft, IA
Barnes City, IA
Batavia, IA
Battle Creek, IA
Baxter, IA
Bayard, IA
Beacon, IA
Beaman, IA
Bedford, IA
Belle Plaine, IA
Bellevue, IA
Belmond, IA
Bennett, IA
Bettendorf, IA
Birmingham, IA
Blairsburg, IA
Blairstown, IA
Blakesburg, IA
Blencoe, IA
Bloomfield, IA
Blue Grass, IA
Bode, IA
Bonaparte, IA
Bondurant, IA
Boone, IA
Boxholm, IA
Boyden, IA
Brandon, IA
Breda, IA
Brighton, IA
Bristow, IA
Britt, IA
Bronson, IA
Brooklyn, IA
Buffalo Center, IA
Buffalo, IA
Burlington, IA
Burt, IA
Bussey, IA
Calamus, IA
Callender, IA
Calmar, IA
Camanche, IA
Cambridge, IA
Cantril, IA
Carlisle, IA
Carroll, IA
Carson, IA
Carter Lake, IA
Cascade, IA
Casey, IA
Cedar Falls, IA
Cedar Rapids, IA
Center Point, IA
Centerville, IA
Central City, IA
Chariton, IA
Charles City, IA
Charlotte, IA
Charter Oak, IA
Chelsea, IA
Cherokee, IA
Churdan, IA
Cincinnati, IA
Clarence, IA
Clarinda, IA
Clarion, IA
Clarksville, IA
Clear Lake, IA
Clearfield, IA
Cleghorn, IA
Clermont, IA
Clinton, IA
Clive, IA
Clutier, IA
Coggon, IA
Coin, IA
Colesburg, IA
Colfax, IA
College Springs, IA
Collins, IA
Colo, IA
Columbus City, IA
Columbus Junction, IA
Conesville, IA
Conrad, IA
Coon Rapids, IA
Coralville, IA
Corning, IA
Correctionville, IA
Corwith, IA
Corydon, IA
Coulter, IA
Woodbine, IA
Woodburn, IA
Woodward, IA
Woolstock, IA
Worthington, IA
Wyoming, IA
Yale, IA
Council Bluffs, IA
Crawfordsville, IA
Crescent, IA
Cresco, IA
Creston, IA
Crystal Lake, IA
Cumberland, IA
Cushing, IA
Dakota City, IA
Dallas Center, IA
Danbury, IA
Danville, IA
Davenport, IA
Davis City, IA
Dayton, IA
De Soto, IA
De Witt, IA
Decorah, IA
Dedham, IA
Deep River, IA
Defiance, IA
Delhi, IA
Delmar, IA
Deloit, IA
Delta, IA
Denison, IA
Denver, IA
Des Moines, IA
Dexter, IA
Diagonal, IA
Dickens, IA
Dike, IA
Dixon, IA
Donahue, IA
Donnellson, IA
Doon, IA
Dow City, IA
Dows, IA
Dubuque, IA
Dumont, IA
Duncombe, IA
Dunkerton, IA
Dunlap, IA
Durant, IA
Dyersville, IA
Dysart, IA
Eagle Grove, IA
Earlham, IA
Earling, IA
Earlville, IA
Early, IA
Eddyville, IA
Edgewood, IA
Elberon, IA
Eldon, IA
Eldora, IA
Eldridge, IA
Elgin, IA
Elk Horn, IA
Elkader, IA
Elkhart, IA
Elliott, IA
Ellsworth, IA
Elma, IA
Ely, IA
Emerson, IA
Emmetsburg, IA
Epworth, IA
Essex, IA
Estherville, IA
Evansdale, IA
Everly, IA
Exira, IA
Fairbank, IA
Fairfax, IA
Fairfield, IA
Farley, IA
Farmersburg, IA
Farmington, IA
Farnhamville, IA
Farragut, IA
Fayette, IA
Fenton, IA
Fertile, IA
Floyd, IA
Fonda, IA
Fontanelle, IA
Forest City, IA
Fort Atkinson, IA
Fort Madison, IA
Fostoria, IA
Fredericksburg, IA
Fremont, IA
Fruitland, IA
Galva, IA
Garden Grove, IA
Garnavillo, IA
Garner, IA
Garrison, IA
Garwin, IA
George, IA
Gilbert, IA
Gilbertville, IA
Gilman, IA
Gilmore City, IA
Gladbrook, IA
Glenwood, IA
Glidden, IA
Goldfield, IA
Goose Lake, IA
Gowrie, IA
Graettinger, IA
Grafton, IA
Grand Junction, IA
Grand Mound, IA
Grand River, IA
Grandview, IA
Granger, IA
Granville, IA
Gravity, IA
Greeley, IA
Greene, IA
Greenfield, IA
Grimes, IA
Grinnell, IA
Griswold, IA
Grundy Center, IA
Guthrie Center, IA
Guttenberg, IA
Halbur, IA
Hamburg, IA
Hampton, IA
Hancock, IA
Hanlontown, IA
Harcourt, IA
Harlan, IA
Harpers Ferry, IA
Hartford, IA
Hartley, IA
Harvey, IA
Hastings, IA
Hawarden, IA
Hawkeye, IA
Hazleton, IA
Hedrick, IA
Hiawatha, IA
Hills, IA
Hillsboro, IA
Hinton, IA
Holland, IA
Holstein, IA
Holy Cross, IA
Hopkinton, IA
Hornick, IA
Hospers, IA
Hubbard, IA
Hudson, IA
Hull, IA
Humboldt, IA
Humeston, IA
Huxley, IA
Ida Grove, IA
Independence, IA
Indianola, IA
Inwood, IA
Ionia, IA
Iowa City, IA
Iowa Falls, IA
Ireton, IA
Irwin, IA
Jamaica, IA
Janesville, IA
Jefferson, IA
Jesup, IA
Jewell, IA
Johnston, IA
Joice, IA
Kalona, IA
Kamrar, IA
Kanawha, IA
Kellerton, IA
Kelley, IA
Kellogg, IA
Kensett, IA
Keokuk, IA
Keosauqua, IA
Keota, IA
Keswick, IA
Keystone, IA
Kimballton, IA
Kingsley, IA
Kirkville, IA
Kiron, IA
Klemme, IA
Knoxville, IA
La Motte, IA
La Porte City, IA
Lacona, IA
Ladora, IA
Lake City, IA
Lake Mills, IA
Lake Park, IA
Lake View, IA
Lakota, IA
Lamoni, IA
Lamont, IA
Lansing, IA
Larchwood, IA
Latimer, IA
Laurel, IA
Laurens, IA
Lawler, IA
Lawton, IA
Le Claire, IA
Le Grand, IA
Le Mars, IA
Lehigh, IA
Leland, IA
Lenox, IA
Leon, IA
Lester, IA
Letts, IA
Lewis, IA
Libertyville, IA
Lime Springs, IA
Linden, IA
Lineville, IA
Linn Grove, IA
Lisbon, IA
Liscomb, IA
Little Rock, IA
Little Sioux, IA
Livermore, IA
Lockridge, IA
Logan, IA
Lohrville, IA
Lone Tree, IA
Long Grove, IA
Lorimor, IA
Lost Nation, IA
Lovilia, IA
Low Moor, IA
Lowden, IA
Lu Verne, IA
Luana, IA
Lucas, IA
Luxemburg, IA
Lynnville, IA
Lytton, IA
Macedonia, IA
Madrid, IA
Malcom, IA
Mallard, IA
Malvern, IA
Manchester, IA
Manilla, IA
Manly, IA
Manning, IA
Manson, IA
Mapleton, IA
Maquoketa, IA
Marathon, IA
Marble Rock, IA
Marcus, IA
Marengo, IA
Marion, IA
Marquette, IA
Marshalltown, IA
Martelle, IA
Martensdale, IA
Mason City, IA
Massena, IA
Maurice, IA
Maxwell, IA
Maynard, IA
Whittemore, IA
Williams, IA
Williamsburg, IA
Wilton, IA
Winfield, IA
Winterset, IA
Winthrop, IA
Woden, IA
Mc Callsburg, IA
Mc Causland, IA
Mc Gregor, IA
Mechanicsville, IA
Mediapolis, IA
Melbourne, IA
Melcher, IA
Melvin, IA
Menlo, IA
Merrill, IA
Meservey, IA
Middletown, IA
Miles, IA
Milford, IA
Milo, IA
Milton, IA
Minburn, IA
Minden, IA
Mingo, IA
Missouri Valley, IA
Mitchellville, IA
Modale, IA
Mondamin, IA
Monona, IA
Monroe, IA
Montezuma, IA
Monticello, IA
Montour, IA
Montrose, IA
Moorhead, IA
Moravia, IA
Morning Sun, IA
Moulton, IA
Mount Ayr, IA
Mount Pleasant, IA
Mount Vernon, IA
Moville, IA
Murray, IA
Muscatine, IA
Mystic, IA
Nashua, IA
Neola, IA
Nevada, IA
New Albin, IA
New Hampton, IA
New Hartford, IA
New London, IA
New Market, IA
New Providence, IA
New Sharon, IA
New Vienna, IA
New Virginia, IA
Newell, IA
Newhall, IA
Newton, IA
Nichols, IA
Nora Springs, IA
North English, IA
North Liberty, IA
Northwood, IA
Norwalk, IA
Norway, IA
Oakland, IA
Oakville, IA
Ocheyedan, IA
Odebolt, IA
Oelwein, IA
Ogden, IA
Okoboji, IA
Olds, IA
Olin, IA
Ollie, IA
Onawa, IA
Onslow, IA
Orange City, IA
Orient, IA
Osage, IA
Osceola, IA
Oskaloosa, IA
Ossian, IA
Otho, IA
Ottumwa, IA
Oxford Junction, IA
Oxford, IA
Pacific Junction, IA
Packwood, IA
Palmer, IA
Palo, IA
Panama, IA
Panora, IA
Parkersburg, IA
Parnell, IA
Paton, IA
Paullina, IA
Pella, IA
Peosta, IA
Perry, IA
Persia, IA
Peterson, IA
Pierson, IA
Pilot Mound, IA
Pisgah, IA
Plainfield, IA
Pleasant Valley, IA
Pleasantville, IA
Plymouth, IA
Pocahontas, IA
Polk City, IA
Pomeroy, IA
Portsmouth, IA
Postville, IA
Prairie City, IA
Prescott, IA
Preston, IA
Primghar, IA
Princeton, IA
Protivin, IA
Pulaski, IA
Quasqueton, IA
Quimby, IA
Radcliffe, IA
Rake, IA
Randolph, IA
Raymond, IA
Readlyn, IA
Red Oak, IA
Redfield, IA
Reinbeck, IA
Rembrandt, IA
Remsen, IA
Renwick, IA
Rhodes, IA
Riceville, IA
Richland, IA
Ridgeway, IA
Ringsted, IA
Rippey, IA
Riverside, IA
Riverton, IA
Robins, IA
Rock Rapids, IA
Rock Valley, IA
Rockford, IA
Rockwell City, IA
Rockwell, IA
Roland, IA
Rolfe, IA
Rose Hill, IA
Rowan, IA
Rowley, IA
Royal, IA
Rudd, IA
Runnells, IA
Russell, IA
Ruthven, IA
Ryan, IA
Sabula, IA
Sac City, IA
Saint Ansgar, IA
Saint Charles, IA
Salem, IA
Salix, IA
Sanborn, IA
Schaller, IA
Schleswig, IA
Scranton, IA
Sergeant Bluff, IA
Seymour, IA
Sheffield, IA
Shelby, IA
Sheldahl, IA
Sheldon, IA
Shell Rock, IA
Shellsburg, IA
Shenandoah, IA
Sibley, IA
Sidney, IA
Sigourney, IA
Silver City, IA
Sioux Center, IA
Sioux City, IA
Sioux Rapids, IA
Slater, IA
Sloan, IA
Smithland, IA
Soldier, IA
Solon, IA
South English, IA
Spencer, IA
Spillville, IA
Spirit Lake, IA
Springville, IA
Stacyville, IA
Stanhope, IA
Stanton, IA
Stanwood, IA
State Center, IA
Steamboat Rock, IA
Stockport, IA
Storm Lake, IA
Story City, IA
Stout, IA
Stratford, IA
Strawberry Point, IA
Stuart, IA
Sully, IA
Sumner, IA
Sutherland, IA
Swea City, IA
Swisher, IA
Tabor, IA
Tama, IA
Templeton, IA
Terril, IA
Thompson, IA
Thornton, IA
Thurman, IA
Tiffin, IA
Tipton, IA
Titonka, IA
Toledo, IA
Traer, IA
Treynor, IA
Tripoli, IA
Truro, IA
Underwood, IA
Union, IA
University Park, IA
Urbana, IA
Urbandale, IA
Ute, IA
Vail, IA
Van Horne, IA
Van Meter, IA
Van Wert, IA
Ventura, IA
Victor, IA
Villisca, IA
Vinton, IA
Volga, IA
Wadena, IA
Walcott, IA
Walford, IA
Walker, IA
Wall Lake, IA
Wallingford, IA
Walnut, IA
Wapello, IA
Washington, IA
Washta, IA
Waterloo, IA
Waucoma, IA
Waukee, IA
Waukon, IA
Waverly, IA
Wayland, IA
Webster City, IA
Wellman, IA
Wellsburg, IA
Wesley, IA
West Bend, IA
West Branch, IA
West Burlington, IA
West Des Moines, IA
West Liberty, IA
West Point, IA
West Union, IA
Westgate, IA
Westside, IA
What Cheer, IA
Wheatland, IA
Whiting, IA
Professional measuring and installation
Expert anchoring to all frames
Application to existing windows done in hours/days not weeks/months
Security walk-through by law enforcement professionals who help identify locations for security measures
Glass laminate available in a variety of thickness, break strength & tensile strength
Certified secure by 3rd parties